Tantra or tantric massage is not a mechanical or impersonal approach, but a sensual and engrossing experience aimed at harnessing body's sexual energies for complete healing and relaxation. It involves genital stimulation and breathing techniques, along with full body massages that help in unwinding both physically and mentally. The massage brings the body to a state of total bliss and leaves the receiver feeling confident and happy.
Tantric massage is often misjudged by people as a form of sexual service. It is important to note that whilst the experience is intensely arousing and sensual, this massage does not involve any kind of sexual penetration. Masseuses simply make use of the sexual energies of the body for pleasure and relaxation. If you are not aware, your body's sexual energy is a very powerful energy and tantric massage is a way to harness that force to reach a state of self-aware – emotionally, physically and also sexually.
The History and Origin of Tantric Massage
The term 'Tantra' comes from the Sanskrit words 'tanoti' and 'trayati', which means to expand and liberation, respectively. You must not confuse tantra with religion. It is an ancient Indian spiritual practice that dates back to 5AD and it was used as meditative yoga. It is a part of Vedic tradition and associated with Goddess Shakti and Lord Shiva. The aim of tantra was to reach a high level of spirituality through sensual touching and meditation. It has been in practice for more than 9,000 years.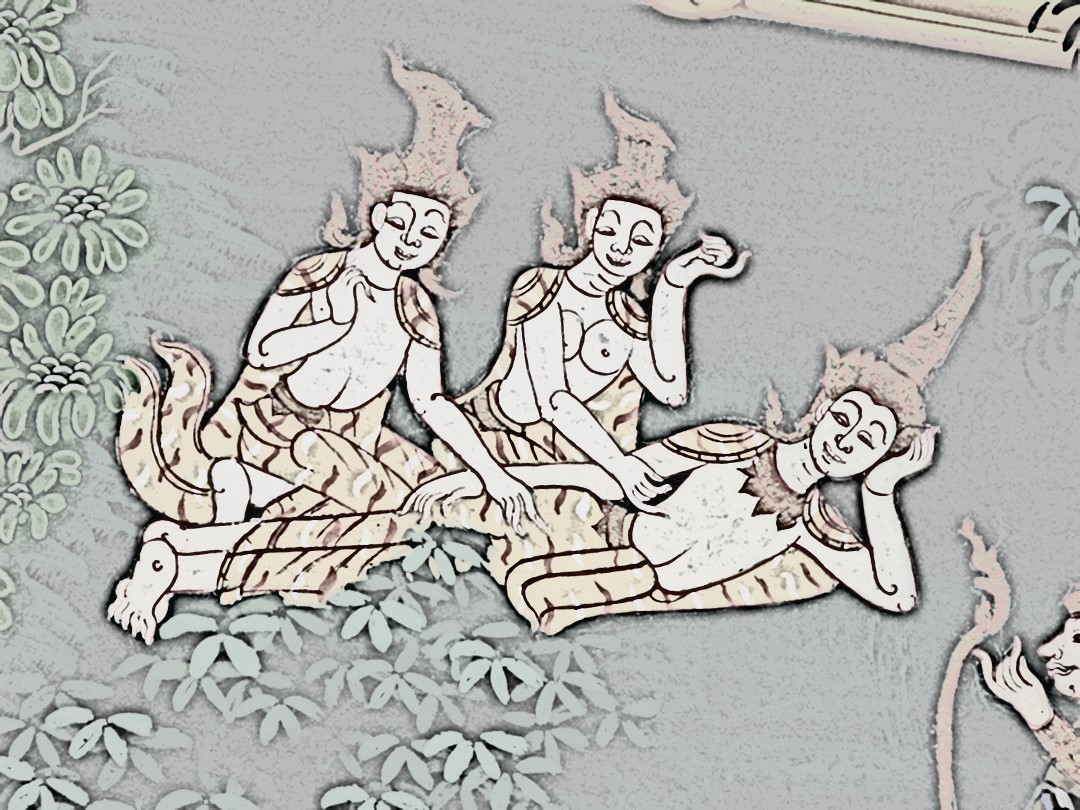 However, tantric massage has been developed only recently. This massage technique is a physical variation of tantra. The technique makes use of manual therapy as a way of pleasuring the mind and relaxing the body. In Asia, tantric massage became extremely popular and various adaptations of the technique were quickly introduced.
Even though tantra is an Indian ritual, the massage technique did not emerge in India thousands of years ago. It became popular in the 1970s at the Pune ashram of Rajneesh and in the 1980s, its popularity spread to California. In fact, tantric massage has very little to do with tantra in the true sense. But, it still has its root in the principles of tantra.
The origins of tantric massage can mainly be traced back to the work of two people – an American man, Joseph Kramer and a French woman, Margot Anand.
Tantric massage is completely divided into receiving and giving. The roles are quite strict. If you are the recipient, you have to totally surrender yourself to being pleasured by the giver. So, basically, you are free to just enjoy and take delight in the pleasure of receiving a relaxing and erotic massage without having to worry about reciprocating.
The Techniques of Tantric Massage
The sensual and erotic art of tantric massage is performed using a combination of techniques. A tantric masseuse raises the recipient's arousal and leads him or her to the point of orgasm by using the body's sexual organs, sexual energy, erotic drive and the erogenous areas. This helps to take the recipient to a whole new level of consciousness.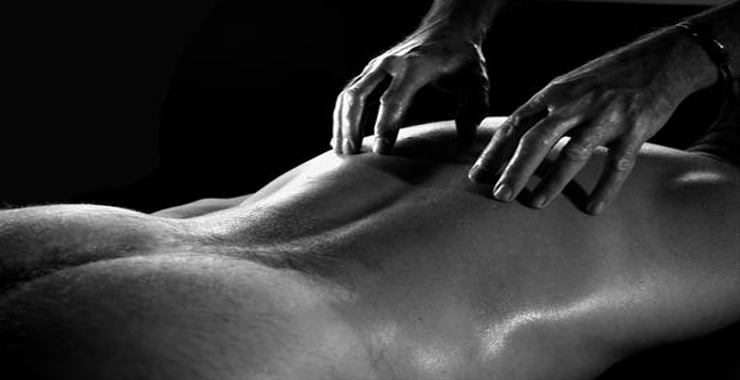 The massage techniques used by therapists may vary, but typically, tantric massage sessions begin with a calming full body rub down. This sets the mood and readies the mind and the body for the process of relaxation. After the recipient is relaxed, the therapist will slowly begin to work up and down the body, front then back or back then front and stimulate the different areas, as per the recipient's response or requests. People are generally surprised at the areas of their body that excite them, even if they are not sexual in nature. By the time the therapist reaches the lingam area, recipients are usually so excited that one touch can set them off.
Overall, tantric massage is a very slow and methodical process. The therapist will take recipients back and forth from the edge of orgasm or climax, alternating between intense strokes and slow light touches. It will be frustrating, but an extremely pleasurable journey and when the ejaculation happens, the release will be deeply satisfying.
Benefits of a Tantric Massage
The recipient of a tantric massage can experience full body orgasms as the therapist works with the body's sexual energies and chakras. After the massage, sexual energy will flow throughout the body and the entire body will be in a state of orgasm. The entire body will shiver and tingle with pleasure. However, the revival of powerful sexual energy is not the only benefit of getting a tantric massage. This body rub boasts of enormous health benefits, increase in sexual confidence and full relaxation.
The massage can help deal with issues like, low confidence, sexual dysfunction and premature ejaculation. It can even treat problems, such as insomnia and emotional stress. The breathing techniques involved during the rubdown will teach you to control your orgasms and make use of them to enhance the intensity and sensuality of your lovemaking. It can also help you reconnect with your spirituality and emotions.
What to Expect from a Tantric Massage Session
The first time that you decide to get a tantric massage, you are bound to be a bit nervous as the massage is extremely intimate. The rubdown can last anywhere between an hour to 3 hours. During the massage, you will be guided through various elements of touch that will help you discover your own body. Sometimes, a tantric massage is preceded by a talk or guided meditation designed to boost relaxation of the mind and body.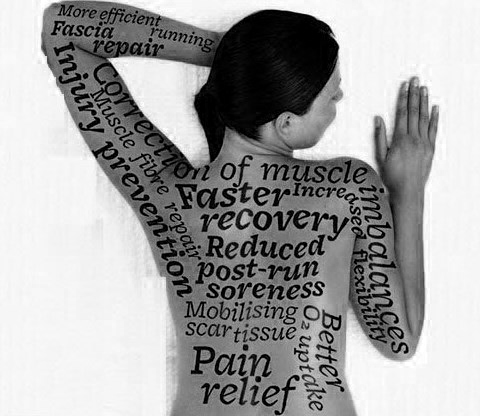 The massage itself consists of various movement and different pressures that the masseuse will use all over your body including the front, back and also the genitals. Since everyone responds to touch differently, therapists usually guide the recipients during the session. The massage typically ends with the therapist sensually massaging and touching around the genital area. If performed on a woman, this is called yoni massage and if performed on a man, this is called lingam massage. You can expect to experience full body orgasms multiple times.
Ready to Try a Professional Tantric Massage with our Gorgeous Girls?
Tantric massage is performed either semi-naked or fully naked. To completely reap the benefits of this massage, you have to let go of your prejudices, societal restraints and come with an open mind. If you are interested, try out our high-end tantric massage services. We work with some of the most charming and alluring therapists in London who are available for both incalls and outcalls.
Our stunning girls with impeccable tantric massage skills are eager to transport you into a world of erotic satisfaction. Each one of our girls has their own unique specialities, and therefore, take your time to make a choice. Irrespective of the type of tantric massage you select, our chosen therapist will make use of her well-toned body to not just relax you, but induce an elevated state of sensual and sexual awareness.
Our experienced masseuses are professional, friendly and specifically trained in the art of tantric massage. They are also gorgeous to look at and discreet. You can meet her at an incall apartment or she will come to your private residence or hotel anywhere in London. Our girls know how to dress conservatively so that you can maintain your appearances to the outside world. Unless you are allergic to oils and moisturisers, our therapists will make use of the highest quality massage oils so that her hands can easily slide over your naked body. If you have any special requests, do not hesitate to discuss them beforehand. During the massage, you must simply allow your body to be pleasured by the masseuse and give up control. However, if you enjoy something or dislike something, do voice out your response so that the masseuse can accordingly massage you.
So, get in touch and allow one of our beautiful, well-toned girls to come and help you unwind and relax. She will unlock your sexual and erotic potential.