Welcome to Tantrictop Massage
The No. 1 for Tantric Massage in London
If you are looking for the sensation of a lifetime you are only a couple of clicks away. Our tantric massage in London is the best you can get. It's not just us that says that: our London tantric services are recommended by our clients because they are happy to write reviews about just how remarkable our girls are.
Trained in the ancient art of tantra, every one of our girls takes great pleasure in GIVING the greatest pleasure to her client. You can lie back with our tantric massage in London and just let those amazing sensual hands caress every part of your body and take away your worries.
Our London tantric massage will quickly transport you to another world where there is no such thing as time, but only endless pleasure and delight. Each of our girls has her own individuality and personality and will add her own special talents to your London tantric massage so that you will want to return to her again and again. A tantra massage in London from one of our stunning girls is nothing short of breath-taking.
Our girls can attend to all your erotic needs at your London hotel, or you can visit us at any one of our locations from Battersea Park to Park Lane. You can just lie back and relax with our London tantric services while our stunning girls attend to your every desire. We can guarantee that you will be amazed at just what our girls can do for you.
Why not book one of our four hand tantric massages? Having two girls working on you at the same time is an experience that, once you have tried it, you will want to participate in again and again. It is because when you have four hands working on your body, your mind simply cannot figure out whose hand is going to do what or where it is going to go next. The result is that your mind effectively closes down and all that you do is immerse yourself in the world of pure erotic and sensual pleasure that comes with our four hand tantric massage in London.
Our girls are experienced in every type of massage including body to body massage, prostate massage, happy ending massage, and much more. Take a stroll through our gallery of stunning girls right now and book today, we guarantee it will be the best decision you make.
Latest reviews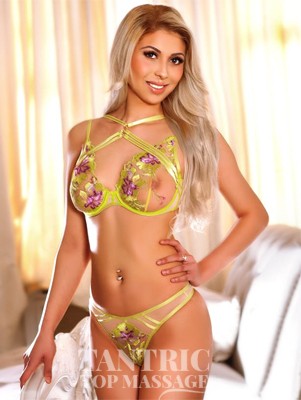 Cassandra
Cassandra's touch ignited my soul. The best yoni massage experience ever. From her personality to her skills, I am impressed with everything that she has to offer.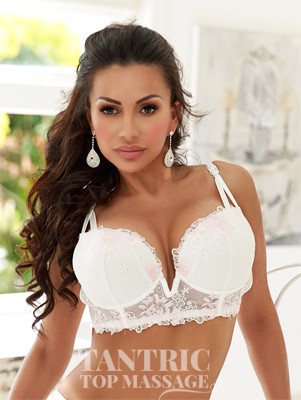 Carmen
I love it when Carmen speaks to me in Spanish. Apart from the amazing prostate massage, her Spanish is something that draws me towards her and of course, her delectable body.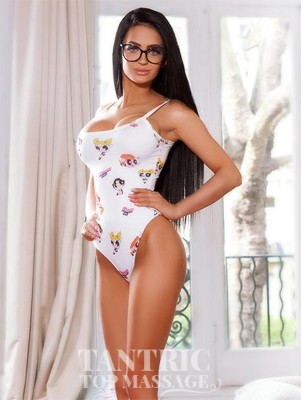 Bonita
Bonita is truly a Russian goddess and Tantric Top was not exaggerating. Her assets and amazing massage skills took my breath away! Love this babe.
Latest News
June 15, 2019